'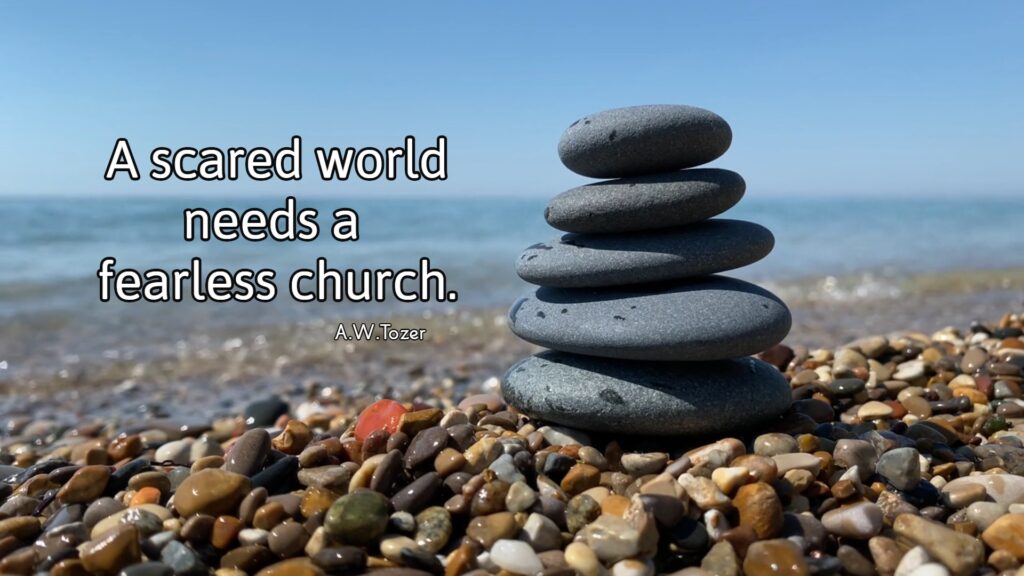 Clearly what set David apart from King Saul and every other Israelite soldier was not his size, strength, or military experience…it was his vision. Where the Israelites saw nothing but the power of a taunting giant, David saw a God who exposed the lie of Goliath's bravado. It took David's vision to rescue Israel from 40 days of unnecessary fear and intimidation. Satan has so many tactics to try and convince us to live in fear–he does not want a bold and courageous church. The basis of Christian courage is being able to see our lives in light of Jesus' victory over everything that makes us afraid.
We welcome Rev. Craig Hoekema as he takes us into the well known story of David and Goliath, and shares some not so known insights…..you are invited to grab your bibles and open them to 1 Samuel 17:19-49, we hope you will join us.
During COVID-19 we are streaming our services, below is link for what is now the service audio download. Wherever social distancing finds you today, your kitchen, your living room, by yourself or with your family, you are welcome please join us……
Please note – those of you using a mobile device may have to set your browser to "desktop mode" to access the download button (a glitch with our site – sorry about that).
Link for the Service Audio Download: The Eyes of Faith
And, hey, once this COVID crisis is safely over, and live worship resumes (yes, we'll let you know), we'd love to have you join us in person for worship.
We usually gather each Sunday at 10am.
Don't worry about getting all gussied up. Just come as you are – we're a church full of imperfect people.
And we'd be glad to have other imperfect people, like you, along for the ride! STAY TUNED – we'll let you know just as soon as Sunday, in-person worship resumes.