About Kemptville CRC
We are a community of young and old, urban and rural people, company leaders and blue collar types who care deeply about our relationships with God and with each other. We simply care about trying to connect every part of life to Jesus.  Everyone can find a place - and truly belong. We're also quick to admit we're a pretty imperfect bunch in our daily lives, and our spirituality.  As they say, we're still "on the way."  If you can relate to that, you'd fit right in here, "A Church for Imperfect People."
During the COVID-19 Crisis all KCRC groups and programming are suspended. Live worship, however, has resumed. Hope you can join us. For COVID protocol details please click on the "WORSHIP" tab.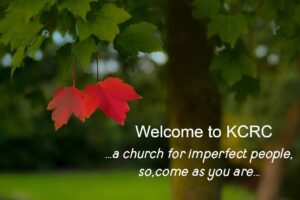 WORSHIP
**Announcement:
In person Worship begins September 6, 2020 at 10:00am.   For the health and safety of all we will be following guidelines set out by the Health Authorities.   
That means:
Not coming to church if you have been ill, or in contact with someone who has had COVID 19

Signing in at the door

Wearing a mask

Sanitizing your hands

Physically distancing—included in this is the fact that the Worship leaders of each service have enough space between them and the congregation so that they may remove their masks while engaged in leading parts of the service

No socializing in the fellowship hall after the service

No children's programming (nursery or children's worship/Jam)

Only 30% of the sanctuary's capacity will be used on any Sunday

Sanitizing the building before and after each service

No one should feel pressured to attend in person.  If you do not feel comfortable for any reason, you may stay at home and watch the service on-line.   They can be

found under the main menu tab  "Sermons And Stuff."
So…… what will you find if and when you come?   We gather every Sunday at 10am for  worship.  All services are led by one of our bands. The sound and feel is informal – sort of a "country coffee house" vibe. Readings, prayers and messages address real needs and concerns of our daily lives, connecting them to the timeless truth and loving care of God, as that comes to us through Jesus. You'll find the Bible playing a huge role in our worship, as the compass of  our faith, guiding us to Jesus. You'll also notice hints and pieces in worship that almost sound ancient – which they are, inspired by some of the ways Jesus-followers worshiped almost 2000 years ago.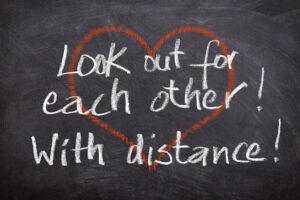 Programs
During the COVID-19 Crisis all KCRC groups and programming continue to be suspended. Updates will be posted here as they become available.
When the pandemic crisis abates, here's what we hope and pray will be some of the wonderful groups and programs we can return to.........
At KCRC we value getting out of the pews, and rubbing elbows in smaller group settings.
We've got all sorts of groups happening, for people of all ages. There's sure to be something for you and yours.
Have a peek, and then drop us a line for more info -- contact info@kcrc.ca or call 613-258-5008
CHILDREN & YOUTH...
CHILD CARE is offered to children ages 0-3 1/2 during every worship service in our brightly lit, and well-stocked care space, staffed by trained volunteers. A communications system is offered if you wish to be notified of any needs that may arise during worship.
CHILDREN'S WORSHIP is a dynamic program of worship aimed intentionally at young friends of Jesus, 3 1/2 through gr.1. Guided play, interactive story time, crafts, prayers and games help children meet Jesus at their own level.
JAM provides an energy-filled Sunday experience for children in gr.2-5. They are kept busy with various pods of activity, praise, play and learning that connects them - body and soul - to the Saviour.
CREW meets alternate Sundays, after worship, 11:30-1:30. Lunch, devotional, and games make for an energetic, fun time for young teens, gr.6-8. Grow in faith. Gain new friends. Join the fun!
GEMS is an all girls program designed for girls gr.3-8.  GEMS focuses on building relationships with each other through games, crafts, service projects, badge activities and music.  The girls also learn how to apply the Bible to their lives through these various activities. GEMS meets every Wednesday from 6:30 - 8:00 starting the end of September and finish the beginning of May. Cost is $60 for the year and includes a t-shirt, bible, badge book, scarf/slide and all craft supplies.
CADETS: Christian Cadet Club (CCC) meets Thursdays, 6:30 to 8:00 PM. The goal is to share Christ's love with boys in gr.4-8.  Each week features games, crafts, and bible devotions.  Outings are planned throughout the year, including rallies with other area clubs for shared fun and competition.  CCC is part of a North-America network of 600+ clubs. They'd love to have you join them!
FLY! meets alternate Sundays, after worship, 11:30-1:30. Teens gr.9 and up are invited to share lunch with a host couple, who also engage them in thoughtful conversation about faith and life at a real level. Fun activities are also planned through the year. Food, friendship, fun - can't beat it!
YOUTH GROUP meets Monday evenings. Aimed at gr.6-12, this group is shared with our friends at Kemptville Pentecostal Church. High energy games, surprising twists, food and faith challenge are part of every evening. Bring a friend, join the fun!
ADULTS...
LIFT gathers on alternate Sunday evenings at a home in Oxford Mills. It's a support group for young(er) parents, facing the challenges and joys of raising kids in today's wired and constantly changing world.
SOUP'S ON is a diverse gathering of interested people who stay after Sunday worship to share soup & buns, and some questions and conversation arising out of that week's sermon. Relationships grow with friends new & old, and faith is stimulated. All are welcome.
COFFEE BREAK is a Monday morning women's bible study group that meets at a home in the Osgoode area. Sisters in faith share prayer, encouragement and study of a passage in God's Wordl
TUESDAY TEA is a Tuesday afternoon women's group sharing study, prayer and conversation at a home in the Oxford Mills area.
MEN'S BREAKFAST meets monthly over Saturday breakfast at the church. A video series, "True Spirituality" featuring Chip Ingram, challenges the brothers in Jesus towards deeper, more authentic faith lives in a world that throws all sorts of demands and challenges their way.
KEMPTVILLE KEENAGERS is an inter-church group for seniors that meets the third Thursday of the Month. At present it is being hosted at Kemptville Pentecostal Church. Special music, a message of faith, and a light lunch are offered.
FOR MORE INFO ... contact info@kcrc.ca or call 613-258-5008