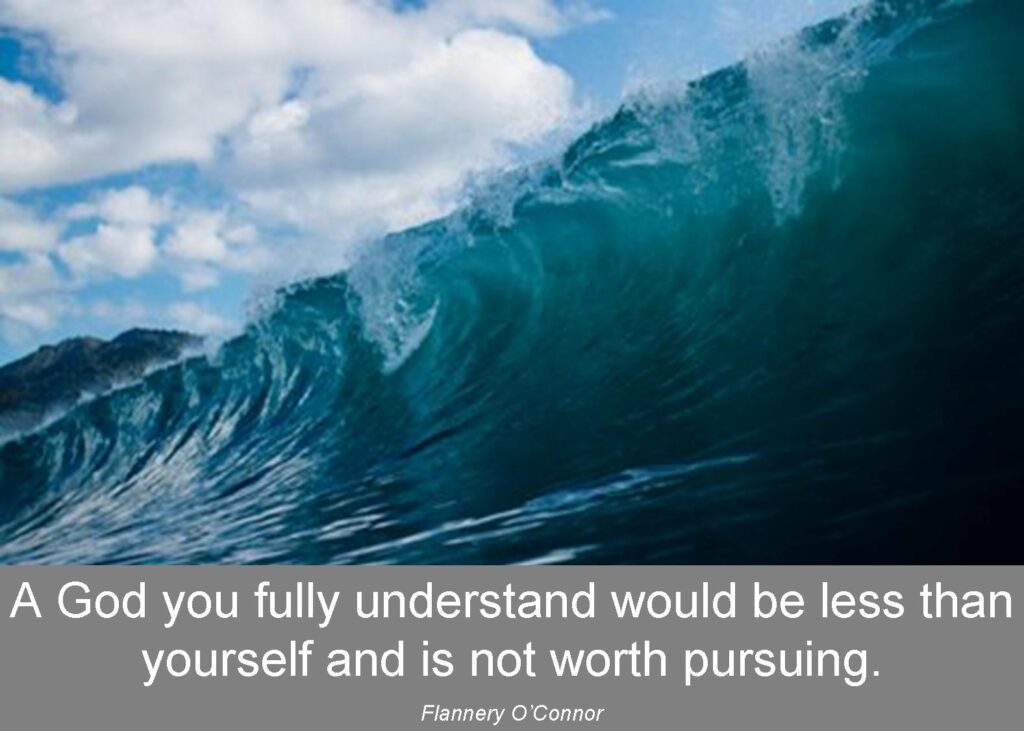 This past Sunday, February 16th, we picked up on the series "Secure In The Storm, wondering about ways that we can live well even when life circumstances are bashing us around and threatening to drown us. This week we wondered how to handle the times when "God Seems to Disappear.
Our starting point (but NOT where we finish) is one of the last things Jesus said while on the cross – a quote from the Old Testament: Psalm 22:1.
You're invited to download the podcast. Grab a bible. Then follow along……
Please note – those of you using a mobile device may have to set your browser to "desktop mode" to access the download button (a glitch with our site – sorry about that).
Here's the podcast…Secure In The Storm: When God Seems to Disappear
As always, feel free to pass this stuff around. You can also find this, and other messages online at the KCRC website under the tab "Sermons And Stuff."
We'd also love to have you join us live for worship.
We gather each Sunday at 10am.
Don't worry about getting all gussied up. Just come as you are – we're a church full of imperfect people.
And we'd be glad to have other imperfect people, like you, along for the ride!