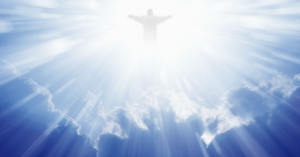 What do you think about WAITING?
How does it work for you?
Do you mind it?
Does it drive you mad?
Are you a fidgety kind of wait-er?
Or can you sit quietly?
Can you focus on that for which you are waiting?
Or does you mind go to a million very strange and unrelated places?
How does waiting work for you?
Just before Jesus returned to heaven he told his apprentices to head back to Jerusalem and ………..   wait.
So we went to Acts 1:1-11, and thought a bit about that.
What does Jesus ask them (and us) to wait for?
How might we best do that waiting?
When will the waiting be over?
You're invited to wonder with us about all of that.
Grab a bible, download the podcast and study guide, and join us for the message titled, Forward Waiting.
Please note – those of you using a mobile device may have to set your browser to "desktop mode" to access the download button (a glitch with our site – sorry about that).
You are also invited to download the study guide…..
As always, feel free to pass this stuff around.  You can also find this, and other messages online at the KCRC website under the tab "Sermons And Stuff."
We'd also love to have you join us live for worship.
We gather each Sunday at 10am.
Don't worry about getting all gussied up.  Just come as you are – we're a church full of imperfect people.
And we'd be glad to have other imperfect people, like you, along for the ride!