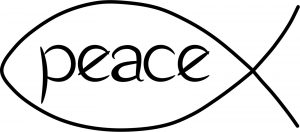 Miss it?
Wish you had it – at least a bit of it?
Peace, that is.
I suppose "peace" could mean a whole bunch of different things to different people. We're talking here about that sense of life being whole, complete, rolling out the way God intended it to be for you…. or me.
Here at KCRC we truly believe that the absolute BEST way to experience a peace like that is through getting connected to Jesus.  We believe that the Bible promises Jesus to be the link to peace – for us, for our community, for the world.
The second message in our Christmas teaching series for 2017 explores that idea.
What inner peace looks like for us.
How we come to connect with it.
Our theme bible passage for the series is Isaiah 9:6.
So, download the study guide, and grab a bible.
Then follow along with the message via the online audio player – or download it to your favorite device to catch again later.
Please note – those of you using a mobile device may have to set your browser to "desktop mode" to access the download button (a glitch with our site – sorry about that).
The Peacemaker (2): The Peace Jesus Brings
You are also invited to download the study guide…..
The Peace Jesus Brings – Study Guide
As always, feel free to pass this stuff around.  You can also find this, and other messages online at the KCRC website under the tab "Sermons And Stuff."
We'd also love to have you join us live for worship.
We gather each Sunday at 10am.
Don't worry about getting all gussied up.  Just come as you are – we're a church full of imperfect people.
And we'd be glad to have other imperfect people, like you, along for the ride!