"Never even saw you!"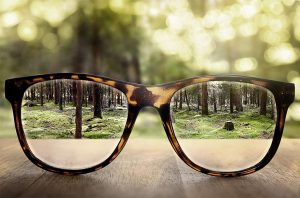 So I had to admit after someone nudged me in the grocery store aisle, wondering why I wasn't saying "Hi."
Honest – I had blanked right out, totally focused on my search for….. well, can't even remember the product I wanted at the time.  Whatever-it-wuz seemed so important at the time that everything else was just a blur.
Ever done that?
I wonder if we do that, spiritually?  We get so busy with our own lives, and even our own collective church life that everything else around us blurs out.  The broader community is just fuzz on the screen, so to speak.
Jesus paid enough attention to notice people – like see beyond their exteriors to their inner lives: their joys, their struggles, their needs, their desires.  And he responded accordingly.
What would things be like if we, as Church of Jesus, would make the effort to notice those around us, and seek to connect with them on that real level?
That's the question for this past Sunday's sermon at Kemptville Christian Reformed Church.
Part three in our series On Task, where we are examining the core mandate of the Church – why we exist.
You're invited to track with us –
Download the message and study guide, grab a bible, and follow along.
You are also invited to download the study guide…..
On Task: Noticing – Study Guide
As always, feel free to pass this stuff around.