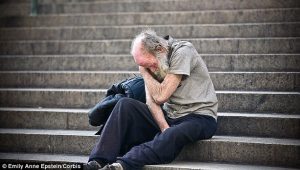 Not everything in life is simple.
As in – totally right, or totally wrong; totally healthy, or totally toxic; totally safe or totally dangerous.
Take cannabis, for example.  I don't have to line up the pro's and con's.  You've all heard and read plenty by now, I'm sure.  If not – ask.  For the sake of informed conversations with your  kids and grandkids.
Or – take wealth as another example.  Not totally right, or totally wrong.  Not totally safe, or totally dangerous.  Do you know the pro's and con's?  If not – this podcast is for you.  We're concluding the series MEETING JESUS by hearing him expose a potentially lethal side of wealth – eternally lethal.  He teaches while right in the lion's den, so  to speak – surrounded by some of the wealthiest and most powerful people in the country.
We had a listen to Jesus on Thanksgiving weekend – a time when we revel in all the bounty that is at our disposal.
Indeed – let's give thanks for the plenty we have….. and the plenty of good that can be done with it.
And yes – it's a fine thing to enjoy what God places in our lap.  To share a feast.
But keep the eyes wide open.  And be on guard.
Because wealth is not all good and wonderful.
It's powerful.
And – like fire – can be powerfully good, or powerfully destructive.
Our  Bible passage was Luke 16:10-31.
You are invited to MEET JESUS with us.
Go ahead and find a bible, either print version or online or app.
Then download the podcast.  Sorry, no study guide this week.
Please note – those of you using a mobile device may have to set your browser to "desktop mode" to access the download button (a glitch with our site – sorry about that).
Here's the podcast……..
As always, feel free to pass this stuff around.  You can also find this, and other messages online at the KCRC website under the tab "Sermons And Stuff."
We'd also love to have you join us live for worship.
We gather each Sunday at 10am.
Don't worry about getting all gussied up.  Just come as you are – we're a church full of imperfect people.
And we'd be glad to have other imperfect people, like you, along for the ride!