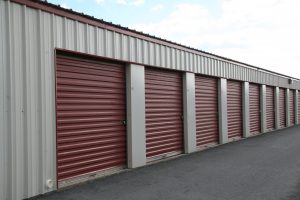 They are springing up absolutely EVERYWHERE!
Storage units – rented by people because they've run out of room to store their stuff.
I'd say I'm different, but actually I'm in the process of putting up another outbuilding to "temporarily" store the overflow presently crammed into my machine shed.
STUFF – we've got so much.
Which may be good – or not.
Challenge is how much we obsess about it – how much of our life energy, time and attention does it grab?
This week, as we met Jesus – in LUKE 12:13-21 – he was dishing up some pretty "in your face" teaching (could we call it a "warning"?) about stuff.  To somebody who, like us, has lots of it.
Now, I'm sure that we are NOTHING like that fellow.  We face NONE of the challenges and temptations he did.  We are MUCH stronger and better focused than he was.
Right?
On the off chance that maybe you're in the vast majority that is more like him than any of us would care to admit, you're invited to follow along in the latest segment of our summer teaching series, MEETING JESUS.
Download the podcast, as well as the study guide.
Screw up the courage, and join us in hearing Jesus' word about STUFF.
And, please come back  for the next two weeks as we complete the summer teaching series, Meeting Jesus.
Please note – those of you using a mobile device may have to set your browser to "desktop mode" to access the download button (a glitch with our site – sorry about that).
Here's the podcast……..
Meeting Jesus: A Word About Stuff
And here's the study guide..…..
Meeting Jesus: A Word About Stuff – Study Notes
As always, feel free to pass this stuff around.  You can also find this, and other messages online at the KCRC website under the tab "Sermons And Stuff."
We'd also love to have you join us live for worship.
We gather each Sunday at 10am.
Don't worry about getting all gussied up.  Just come as you are – we're a church full of imperfect people.
And we'd be glad to have other imperfect people, like you, along for the ride!