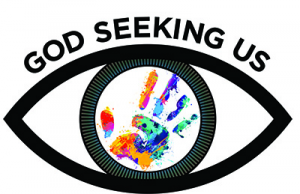 Ever tried hiding something from your spouse.  Did it ever go well?
Ever tried hiding yourself from someone – maybe in fear?  How'd that work out for you?
Could you imagine trying to hide from God?
Why would you possibly want to do that?  How do you imagine that might turn out?  And what if/when you get found out?  Then what?
This past Sunday at Kemptville Christian Reformed Church we took time to wonder about hiding, getting found, and doing that with God.
What happens when God finds us?  What incentive does he have to go looking, anyway?
It was our annual service to celebrate the ministry of "Cadets" – the club for boys in gr.4-8, where Christian men connect with them, mentoring them in a life of friendship with Jesus.  "God seeking us" was the theme of their year.
You're invited to listen in as we bat that theme around a bit.
Our bible readings were from Ezekiel 34:11, and John 10:16.
Grab a bible, download the podcast and study guide, and join in.
Please note – those of you using a mobile device may have to set your browser to "desktop mode" to access the download button (a glitch with our site – sorry about that).
You are also invited to download the study guide…..
As always, feel free to pass this stuff around.  You can also find this, and other messages online at the KCRC website under the tab "Sermons And Stuff."
We'd also love to have you join us live for worship.
We gather each Sunday at 10am.
Don't worry about getting all gussied up.  Just come as you are – we're a church full of imperfect people.
And we'd be glad to have other imperfect people, like you, along for the ride!